Skip to main content

Support MND'S Big Swingers
Friday, 25 May 3-5pm
A group of legends have jumped at a chance to support over 350 Queenslanders living with Motor Neurone Disease.
It sounds simple.  All our MND Big Swingers have to do is leap off and swing from Brisbane's Goodwill Bridge.  A piece of cake!
Sound interesting?  You too can become an MND Big Swinger by clicking on 'Join the team'.
If you'd prefer to keep your feet on the ground, but still be part of the solution for people living with MND – you can choose to click on either 'Donate 'or 'Sponsor a Friend'.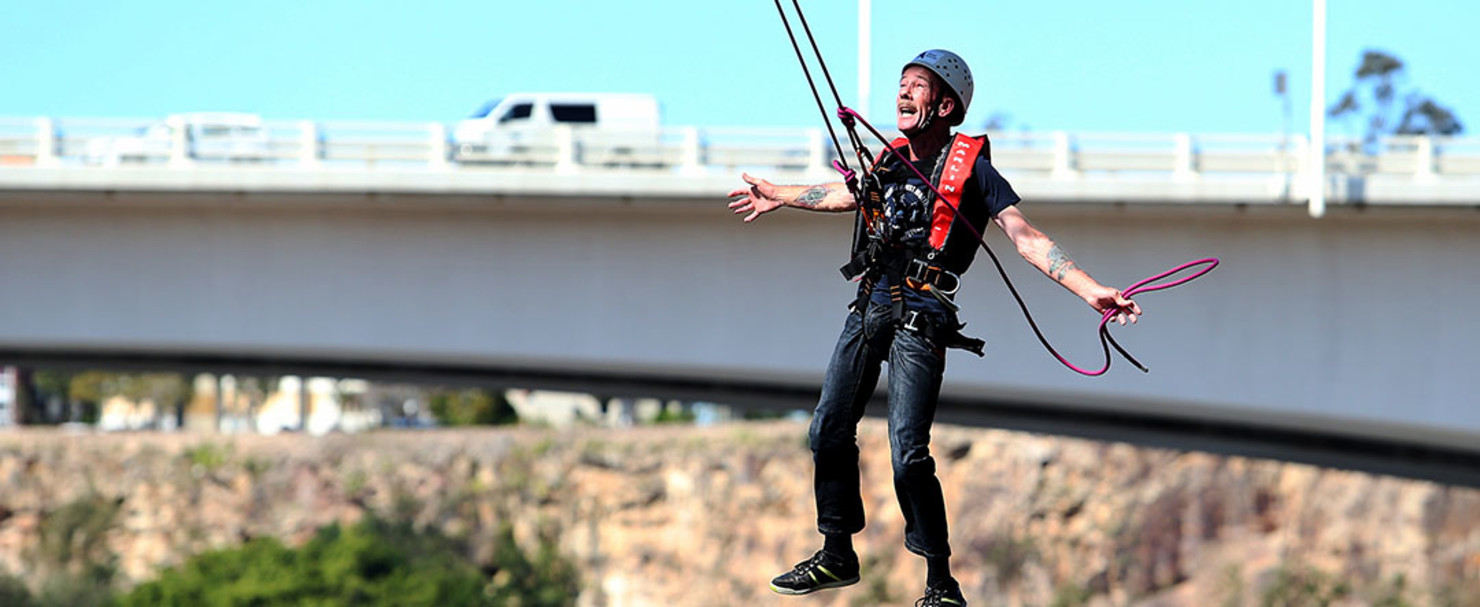 ABOUT THE EVENT
The purpose of this event is to raise awareness of Motor Neurone Disease (MND) and in turn, raise funds to support people living with MND – patients, carers and family members.
It is hoped that each "Big Swinger" will receive sponsorship from their friends, family and work colleagues. Together, we aim to raise $42,000 to ensure no Queenslander faces MND alone.